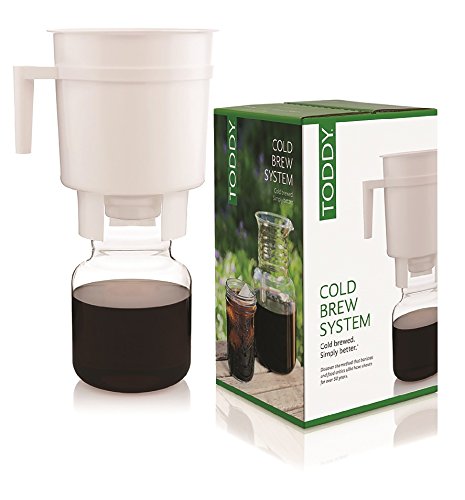 Toddy Cold Brew System
The Toddy® Cold Brew System uses its unique cold-water extraction process to produce cold-brewed liquid coffee extract that offers a full-bodied, aromatic flavor profile that translates into a bold, super-smooth taste. Brew 1 lb of your favorite coffee to yield at least 1/2 gallon of extract.
Because of this, many connoisseurs consider the Toddy® Cold Brew System the only way to create a delicious, naturally sweet tasting cold coffee or tea beverage - served over ice, or as an iced blended, latte or frozen drink.
What's included: Brewing Container with Handle, Glass Decanter with Lid, Reusable Filters (2), Rubber Stopper (1) & Instructions
sale